---
The International Startup Campus is a collaboration between the Universities Halle-Jena-Leipzig (Unibund Mitteldeutschland) to support the internationalization of startups.
In 2020 Vietnam's growth rate hit a high of 7% making it one of the top growth economies in the region and in the world. Vietnam's macro-economic and socio-political stability, increasing purchasing power of the 95-milion population, strong IT sector as well as the EU-Vietnam free trade agreement that recently came into force made Vietnam an attractictive market for foreign Startups, SMEs and investors. Beyond this, Vietnam has emerged as a regional tech startup hub in Southeast Asia with investments worth approximately US$815 million that provides Startups with many opportunities for business development there.
Vietnam Startup Class
The class's main purpose is to enable German startups to understand the Vietnamese market and culture and to meet potential Vietnamese businesses, clients, and partners. Thereby, German startups will have opportunities to seek cooperation and penetration into the Vietnamese market.
Target group
German startups and founding teams (up to 5 years after founding) who are interested in establishing business relations with Vietnamese business partners and already have clear business goals in Vietnam
Startups/ founding teams that are looking for IT partners (outsourcing) or production partners/suppliers
Benefits for the participants
Market exploration trip with co-financed economy flight (Ho Chi Minh City)
Paid workplace for max. 3 weeks in the coworking space of the AHK in Ho Chi Minh City
Co-financed hotel
Support in matchmaking with potential business partners in Vietnam
Participation in networking events on site
Information sessions, workshops and seminars about the Vietnamese market
A series of seminars/workshops on how to do a business in Vietnam such as ICT, legal, and marketing and much more
Application process
Step 1: Application via ISC application portal incl. pitch deck with argumentation why the expansion to Vietnam is planned as well as what is to be achieved during the trip

Step 2: Meeting with ISC team (online/offline), presentation of the company profile as well as goals and plan for the trip to Vietnam, Q&A session

Step 3: Selection of max. 6 start-ups based on application documents as well as the result of the meeting with the ISC team.
Detailed description of the application process you will find in our ISC introduction
Downloads
↗️ Download
Factsheet IT in Vietnam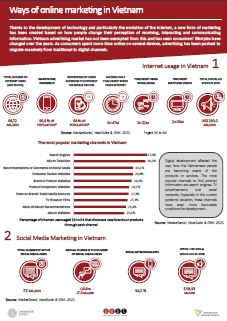 ↗️ Download
Online Marketing in Vietnam
↗️ Download
Toan Nguyen & Utz Dornberger
Universität Leipzig
Guidelines for SME Supplier Selection and Development: The Practice of SMEs in Information Technology Outsourcing Sector
SEPT Working Paper Series – Technical Paper: No. 29, January 2021
Contact us

Mr. Wojciech Muras
International SEPT Competence Center
Leipzig University
Ritterstraße 9 – 13, 04109 Leipzig, Germany
📞 +49 341 97 33760